the region's most exclusive personal training studio
You'll find us on the Abu Dhabi Waterfront
Welcome to our luxurious, limited member Personal Training studio
Our Abu Dhabi facility is designed and purpose built to deliver the VIP experience, giving you comfortable privacy and full attention from our elite team of trainers during every single session. We will offer you the best path to your health and fitness goals, supporting you through every step of the journey.
Our membership model limits the number of clients training at the same time, providing you with plenty of personal space and privacy. Our studios boast state-of-the-art equipment and technology designed to enhance our clients' experience, framed by panoramic sea views.
Capital Fitness is the region's first truly boutique fitness destination.
START YOUR FITNESS JOURNEY TODAY
We welcome you to sit down one of our elite trainers and learn more about how science-backed personal training can transform your physique and improve your long-term health.
You'll find us in Marina Village Studio 32B, next to Marina Mall and close to the Emirates palace.
We're not about unrealistic expectations, fads or pushing you beyond your limits.
At Capital Fitness, our world-class personal trainers use scientific methods to help you make measurable, long-term changes to your fitness and physique. We offer a range of training options and flexible scheduling, suited to both first-time exercisers and highly experienced sportspeople.
Our expertise includes:
Fat loss

Strength and conditioning

Toning and sculpting

Sports performance

Nutrition and supplement advice

Lifestyle guidance

Muscle building
Call/WhatsApp us on +971 50 862 5800 or come into our studio in Marina Village Studio B32 for a consultation.
Our diverse team includes some of the world's best personal trainers. We're united by our passion for empowering clients to achieve their goals. 
Brian
A stellar experience… a must try in Abu Dhabi for anyone looking to make a dramatic change in their lives and overall get the energy you have been craving. The owner has a great attitude and the staff always makes sure you are on the right track to your goals. Whether it's Erin or Pauric, you are without a doubt in good hands!
Diane
I have been training at Capital Fitness whilst on a short stay in Abu Dhabi. The experience has been amazing and far superior to my normal fitness club in Australia. Erin has been a fantastic trainer. I would highly recommend this gym.
With Individual one-on-one personal training, you'll create a unique dynamic with your trainer that focuses on one thing – your results. We'll customise programme duration, session frequency, and session times to your needs.
Contact us for a free consultation to learn more about what Capital Fitness can help you achieve.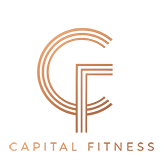 PREMIUM PERSONAL TRAINING. SUPPORTED BY SCIENCE.
Marina Village I Studio B32
Abu Dhabi – UAE
Opening hours:
SUN – THURS: 6:00 AM – 10:00 PM
FRI – SAT: 9:00 AM – 5:00 PM