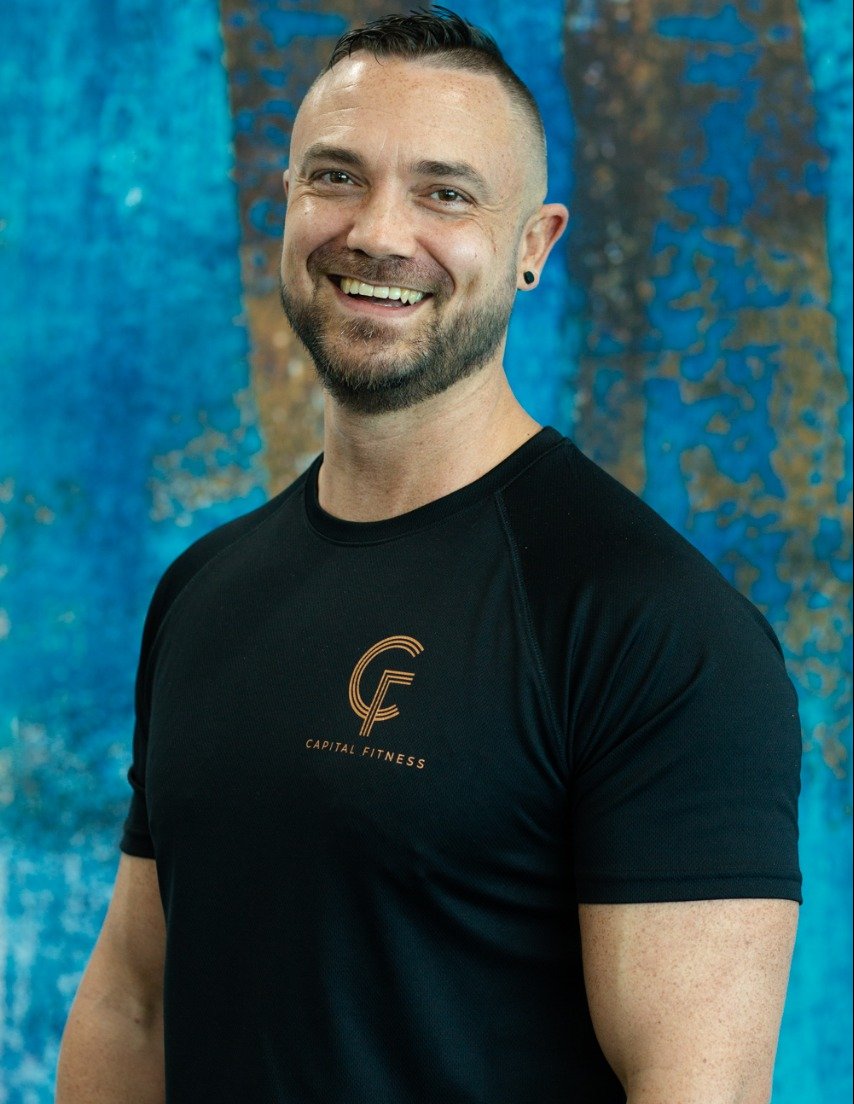 We are proud of the results we achieve at Capital Fitness, and are excited to offer our expertise to the whole world.

Phil Howard, founder & CEO
GET ACCESS TO TOP EXPERTISE FROM ANYWHERE IN THE WORLD
Maximise your current training and experience a truly bespoke training and nutrition programme, tailored to your individual fitness and lifestyle goals by a world-class personal trainer. Access the same level of service and commitment from our highly skilled staff as our studio members, but from anywhere in the world.
Your membership starts with an introductory call with your assigned personal trainer, who will interview you and design your programmes based on your own fitness goals and ambitions, rather than any standard template.  After the introduction, your personal trainer will continuously keep track of your progress and give you weekly expert advice, guidance and support.
Reach your goals faster with the help of a world-class trainer
Lower your personal training costs
Get a training and nutrition programme designed specifically for you
Train from anywhere in the world via the Capital Fitness App
Stay on track with continuous follow-ups and support from your trainer
Cancel your subscription at any time
START YOUR JOURNEY TODAY
Maximise your training and get direct access to an elite trainer right in your phone
Do you want to talk to a person before deciding?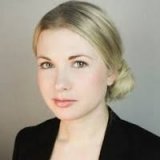 Capital Fitness has helped me stay fit even though I'm constantly travelling. All I need on the road is a hotel gym and the app. The tutorial videos have helped me do the exercises correctly, and I've always received quick answers when chatting with my trainer.
Frequently Asked Questions
What are the benefits of online training?
Access to a top level trainer
Cost effective.
Online training means you can find the perfect personal trainer to suit your fitness
goals and needs. You don't even need to be in the same country!
Your trainer is just one click away.
This method of training is perfect for individuals that can not commit to
appointments due to travel, have a busy lifestyle or do not have access to a great
personal trainer.
You still receive the support and guidance you would from face to face training.
Your programme is unique and made just for you! All of our programmes are based
on science not fads helping you achieve long term sustainable results.
Your Programme will be created to fit in with your lifestyle and equipment you have
available.
Are the training programmes easy to follow?
Yes!
Your customised programme is easily accessible through the Capital Fitness training
app. You will have demonstration videos of each exercise and be able to track each
session so your trainer can monitor your progress and adjust your programme if
needed.
Will my program include nutritional guidance?
At Capital Fitness our expert trainers will guide and advise you on calories, macro
nutrients and provide sample meal plans.
Please note our trainers are not registered dieticians so therefore cannot prescribe
diet/nutrition plans that are meant to treat or manage any health condition.
Can I contact my trainer at any time?
Yes of course, our exclusive Capital Fitness app allows unlimited instant messaging
with your trainer. Response times are usually fast, but may vary depending on your
trainer's schedule.
Do I need to be a member or have access to a gym?
Yes, we do require that you have access to a gym or your own equipment at home.
What if I travel often?
If you travel often then this package is perfect for you. You can access your exercise
programme via our app at any time, anywhere in the world. Communicate with your
trainer and they can easily adjust your programme to suit your training environment.
What if I have an injury?
The type and severity of your injury may effect your ability to safely perform the exercise
programme recommended by your trainer. It is your responsibility to care for and
manage any pre existing injuries you may have. Your trainer may be able to offer
alternative exercises or movements to avoid worsening the problem, however we
always recommend our clients to seek proper medical advice from their healthcare
provider.
How long does it take to get my programme after I join?
Once you have completed your health assessment form, your trainer will contact you to
arrange a call/ Skype meeting. During this meeting your trainer will discuss the content
of your health assessment form, they will use this as a basis to discuss your needs and
goals in depth. Your individual programme will then be created and set up on your app
within 24 hours.
How long until I see results?
How long is a piece of string?
The simple answer is that everyone is different.
We have a great track record with clients and believe if you work hard and are
consistent then we can help you reach your goals.
Why doesn't Capital Fitness post before and after pictures of clients on their website?
From time to time we may post before and after photos, or progress pictures with the
express consent of our clients. However, most clients we work with do not wish to have
there bodies plastered all over social media, and we respect that! As a company we
strongly believe in remaining professional and sticking to our client confidentiality/
privacy policy. If a client wishes to share these personal pictures then great- we support
them all the way!
Can I cancel at anytime?
You can cancel the subscription at any time by contacting our front of house team or your trainer.
I've never worked out before, is that a problem?
Not at all. We love working with beginners or those that haven't exercised for a while.
The personal trainers at Capital Fitness have a great portfolio and are very experienced
working with all clients ranging from beginners to professional athletes. No matter
what your fitness level our trainers can help you!
With Individual one-on-one personal training, you'll create a unique dynamic with your trainer that focuses on one thing – your results. We'll customise programme duration and session frequency to your needs.
If you wish to be contacted for more information, just fill out the form below and we'll get back to you as soon as we can!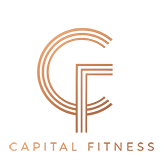 PREMIUM PERSONAL TRAINING. SUPPORTED BY SCIENCE.
World-class personal trainers
using science-backed methods
100% Customised
training and nutrition programmes
Questions? Contact us at
info@thecapitalfitness.com