Welcome to our Pole Fitness classes
Try this fantastic form of exercise! Aside from being fun and challenging, Pole Fitness can do wonders for your strength and physique!
Join us on Mondays and Wednesdays at 7pm or 8pm for a class with our expert Tatyana Radchenko (@queen_poledance). She has taken her talent overseas by competing internationally in Cyprus and Italy, winning Dubai Pole Cup First Runner-up in 2017. Her combination of strength, energy and grace will help you get best out of you.
Sign up for our pole classes to increase your strength and flexibility, improve coordination, express yourself, boost confidence and self esteem!
Experience our Pole Fitness classes in a private and luxurious environment! 
Instructor: Tatyana Radchenko (@queen_poledance)
Location:: Our training studio on the Abu Dhabi waterfront, close to Marina Mall
Timings: Mondays and Wednesdays at 7pm and 8pm
Session length: 60 minutes per class
Participants: Max 6 participants per class to ensure a high level of privacy and plenty of individual attention
Price: AED 150 per person for a group session, buy 10 sessions and get 2 for free!
Capital Fitness members enjoy further discounts.
VIP: Private training is available upon request.
Mondays

Tuesdays

Wednesdays

7pm
8pm
8pm (beginners)
7pm
8pm
We're not about unrealistic expectations, fads or pushing you beyond your limits.
At Capital Fitness, our world-class personal trainers use scientific methods to help you make measurable, long-term changes to your fitness and physique. We offer a range of training options and flexible scheduling, suited to both first-time exercisers and highly experienced sportspeople.
Our expertise includes:
Fat loss

Strength and conditioning

Toning and sculpting

Sports performance

Nutrition and supplement advice

Lifestyle guidance

Muscle building
Call/WhatsApp us on +971 50 862 5800 or come into our studio in Marina Village Studio B32 for a consultation.
the region's most exclusive fitness studio
With Individual one-on-one personal training, you'll create a unique dynamic with your trainer that focuses on one thing – your results. We'll customise programme duration, session frequency, and session times to your needs.
Contact us for a free consultation to learn more about what Capital Fitness can help you achieve.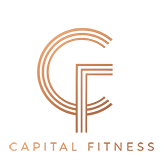 PREMIUM PERSONAL TRAINING. SUPPORTED BY SCIENCE.
Marina Village I Studio B32
Abu Dhabi – UAE
Summer opening hours:
SUN – THURS: 6:00 AM – 10:00 PM
FRIDAYS BY APPOINTMENT ONLY
SAT: 9:00 AM – 5:00 PM